3D LIPO
3D Consultation - 20 mins £20.00
3D Ultimate - 75 mins £100.00
HIFU Body - 60 mins £150.00

HIFU Face Full - 3 hours £500.00
HIFU Lower Face - 2 hours £350.00
LASER LIPO - 45 mins £200.00
RADIO FREQUANCY - 30 mins £40.00
SHOCKWAVE - 30 mins £30.00
Why 3D-LaserSculpt?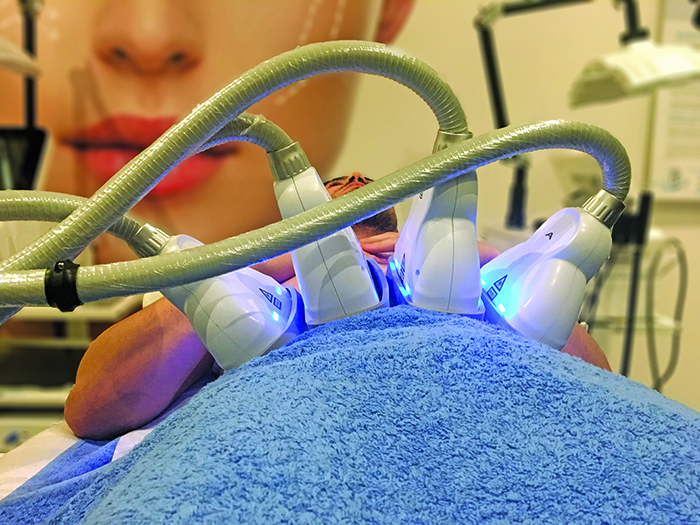 3D-LaserSculpt is the latest body-contouring treatment designed to reduce stubborn fat in problem areas such as the abdomen, love handles, and flanks, offering clinics the ultimate in advanced technology, to help their clients to achieve a slimmer appearance without surgery or downtime with the most effective, fastest possible treatment yet.
This technology is set to be the latest go-to for fast, focussed fat removal, and although does not have the overall capabilities as 3D-lipo Ultimate it wins over more traditional focused methods such as fat freezing due to its fantastic capabilities to achieve great results in such a short treatment time.
Benefits of using 3D-LaserSculpt
Fast, 25 minute treatment time
Precise targeting without damaging surrounding tissue
Treats a variety of areas
Non-surgical treatment
Large treatment areas
Advance contact cooling
Fast results
No Downtime
Affordable treatments
How 3D-LaserSculpt works
The 1060nm wavelengths specific targeting of adipose tissue, coupled with minimal absorption of the skin allows 3D-LaserSculpt to pin-point the targeted fat cells in just 25 minutes per treatment. The body naturally eliminates the compromised fat cells with results seen as quickly as 6 weeks improving to the optimum results in just 12 weeks.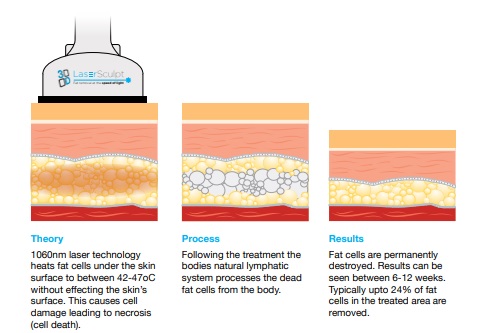 Applicators are secured onto the chosen area of skin, which deliver the laser energy to target fat cells through the epidermis without affecting it.