Facials

DERMALOGICA PRESCRIPTIVE FACIALS
Get to know your skin, and see why Dermalogica is considered the world's leader in skin health. These facials will target your most pressing concerns and help you on the road to reaching your optimal skin care goals. It is recommended to have regular specialised facials before booking in for a prescriptive facial.
FACE MAPPING
FREE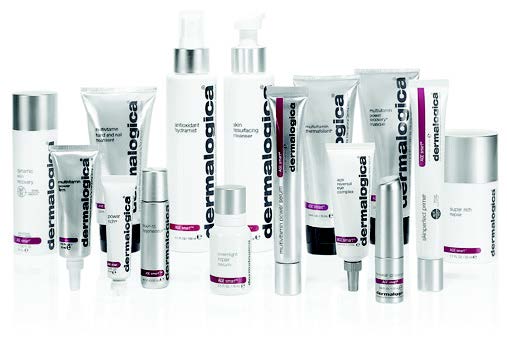 This is Dermalogica's unique free 20 minute skin analysis which provides insight into your skins past & present which allows subsequent prescription of a targeted home care regime for a healthy skin future.
EXPRESS FACIAL
30 minutes £23.00
Perfect for a quick fix! This condensed version of the classic facial gives healthy glowing skin in just 30 minutes. Dermalogica mini treatment can be adapted to your individual needs. Includes consultation.
CLEAR START FACIAL
30 minutes £18.00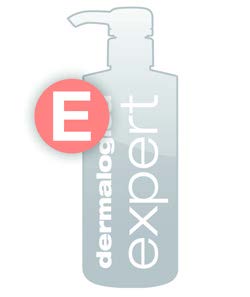 This facial is perfect for teenage skin. It targets breakouts, dead skin cells, dirt and excess oils that clog pores and causes breakouts. It is highly recommended for individuals prone to acne or problematic skin. For best results facials should be every 3 weeks to help prevent future episodes. Includes consultation.
DERMALOGICA SPECIALISED FACIAL
1 hour £44.00
A revolutionary skin treatment, including Dermalogica's trademark face mapping Your specialised skin treatment includes pre-cleanse, deep cleanse, ex-foliate (extractions if needed)
Prescriptive Facials
ULTRA CALMING FACIAL
1 hour from £46.00
This super-soothing ultra calming skin treatment brings relief for clients who suffer from irritated, reactive and sensitised skin.
Using the ultra calming range soothes, cools and hydrates the skin while repairing the skins natural protective barrier.
POWERBRIGHT PRESCRIPTIVE
1 hour 15mins £50.00
Get uneven skin under control! For accelerated brightening and improved tone. This prescriptive treatment brightens and minimizes discolouration and improves skin clarity. Exclusive blend of prepticides, minerals and botanical extracts help treat and prevent cellular discolouration for unsurpassed skin brightening and tonal balancing.
MEDIBAC
1 hour 15mins £49.00
Breakouts have fi nally met their match! This is a medicated and powerful deep cleansing treatment, aimed at clearing blemishes and breakouts, controlling sebum production, repairing and smoothing skin texture. It is highly recommended for individuals prone to acne or problematic skin. Although one treatment will help to clear and heal your skin, for the best results facials should be every 3 weeks to combat the breakouts and help to prevent future episodes.
ADVANCED MEDIBAC
1 hour 30mins £58.00
This unique advanced 5 in 1 treatment is specifi cally designed for skin types experiencing issues with polluted and congested skin. It offers a noticeable and immediate improvement, with the benefi ts of anti-aging stimulates that help to soften fi ne lines
and tighten skin.
The core treatment steps:
Deep Cleanse - removes dead skin cells, oils, sort bacteria and any types if pollutants
Gentle Peel - a powerful skin resurfacing system that exfoliate the surface layer of skin forcing your body to quickly replenish it with new cells. It helps reduce acne,pigmentation and signs of aging to reveal smoother brighter softer skin
Extractions - clears blocked pores using ultrasonic vibrations. Helps congestion to pop out of pores
Hydrate and Protect- hydrate and nourish with new ion active hydrating serums, CACI feathering technique to penetrate
products deep into the skin for maximum results
Oxygen Technology - to reduce redness it further stimulates oxygen, tightens the skin and helps close pores
ADVANCED AGE SMART
1 hour 30mins £49.00

This is the perfect treatment for clients of all ages, concerned with aging. AGE SMART will give your skin revitalizing power boost to help fi rm, smooth, nourish, regenerate and energise to skin, while treating the signs of premature aging and skin damage. Potenfit vitamin and hydroxyl acid exfoliation resurfaces and re-textures skin while energizing massage techniques release tension in the facial muscles for the ultimate in skin therapy for premature aging, mature or devitalized skin. The AGE SMART treatment is the perfect compliment to your AGE SMART home care regime and delivers the immediate results only available from a professional skin therapist.
JASMIN GLOW POWER BOOST FACIAL
25 minutes £25.00
A powerful booster facial to awaken the skin and senses. For instant refi ned and fl awless skin, this power packed facial will awaken even the most tired of complexions in the shortest of time. Exquisite massage techniques revitalise the mind and body whilst the powerful infusion of essential oils in the hydrogel mask leave the skin with an airbrushed luminosity and as fresh as the morning dew.
ULTIMATE VITAMIN GLOW FACIAL
60 minutes £45.00
This internationally renowned, multi-award winning facial includes a unique back dianostic. It is power packed with vitamins and anti oxidants. Stress simply melts away thanks to fi ve deeply relaxing massage techniques and the ideal rebaalancing aromatic elixur for your cpomplexion. Our deliciously warm aand decongesting mask softly cacoons skin providing the perfect environment for it to fl ourish. Skin is left deep cleansed. Perfectly replenished and glowing with vitality.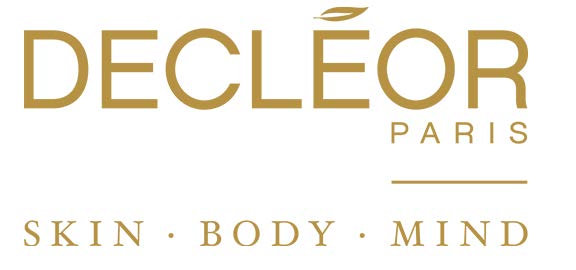 DISCOVERY FACIAL
25 minutes £21.00
The effective rescue remedy for perfectly radiant skin. Short of time? Discover why Decléor facials are world famous with this rescue remedy. Includes a revitalising massage, essential oil and gentle polish to wake-up skin leaving it fresh and radient.
Prescriptive Performance Facials NEW
A sensation of extreme absolute well being. Each facial features a concentrate of very targeted active ingredients withrenowned properties that will fullfil the needs of even the most demanding skin. Precision amplified by the specific application technique of our aromatherapy experts.
All treatments are 1 Hour 15 Minutes from £50.00 NEW
OXYGENATION MATT & PURE
For problamatic skin. Targets spots, blemishes, open pores and
dullness.
DIVINE NUTRITION
For dry/fl aky skin or if you are outside a lot - smooths,
restores & renews.
HARMONIE CALM
For irritation. Soothes and boosts resilience.
MOISTURE BRIGHT
For super-hydration for pigmented skin.
MOISTURE SHIELD
Anti-pollution detox facial.